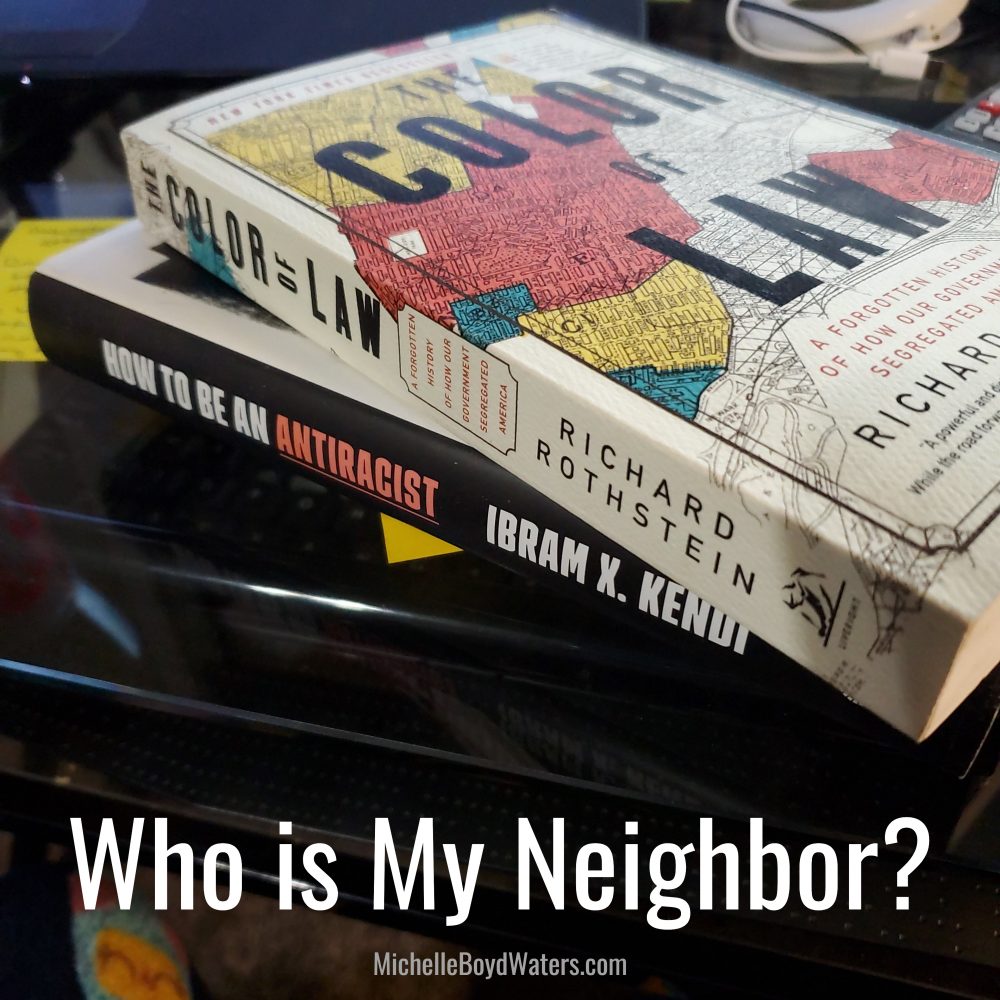 If you're reading this and you don't know the names George Floyd, Philando Castille, Eric Garner, Sandra Bland, Tamir Rice or any other names of unarmed Black people who have been killed by police, please stop and do some research. Google those names.
If you don't know about the mass incarceration of Black people, read this criminal justice fact sheet published by the NAACP and The New Jim Crow: Mass Incarceration in the Age of Colorblindness by Michelle Alexander, which includes a forward by Cornel West.
If you don't know about racial segregation, read The Color of Law: History of How Our Government Segregated America by Richard Rothstein.
If you were more upset over Colin Kaepernick kneeling on the sidelines of a football game than you are a police officer kneeling on the neck of a Black man until he died, please reexamine your understanding of humanity. If you also claim to be a Christian, then I suggest re-reading Matthew 22:34-40:
"But when the Pharisees heard that he had silenced the Sadducees with his reply, they met together to question him again. 35 One of them, an expert in religious law, tried to trap him with this question: "Teacher, which is the most important commandment in the law of Moses?"

"Jesus replied, "'You must love the Lord your God with all your heart, all your soul, and all your mind.' This is the first and greatest commandment. A second is equally important: 'Love your neighbor as yourself.' The entire law and all the demands of the prophets are based on these two commandments.'"

Matthew 22:34-40
If you're not sure who your neighbor is, read The Parable of the Good Samaritan in Luke 10:25-37.
On one occasion an expert in the law stood up to test Jesus. "Teacher," he asked, "what must I do to inherit eternal life?"

"What is written in the Law?" he replied. "How do you read it?"

He answered, "'Love the Lord your God with all your heart and with all your soul and with all your strength and with all your mind'; and, 'Love your neighbor as yourself.'"

"You have answered correctly," Jesus replied. "Do this and you will live."

But he wanted to justify himself, so he asked Jesus, "And who is my neighbor?"

In reply Jesus said: "A man was going down from Jerusalem to Jericho, when he was attacked by robbers. They stripped him of his clothes, beat him and went away, leaving him half dead. A priest happened to be going down the same road, and when he saw the man, he passed by on the other side. So too, a Levite, when he came to the place and saw him, passed by on the other side. But a Samaritan, as he traveled, came where the man was; and when he saw him, he took pity on him. He went to him and bandaged his wounds, pouring on oil and wine. Then he put the man on his own donkey, brought him to an inn and took care of him. The next day he took out two denarii and gave them to the innkeeper. 'Look after him,' he said, 'and when I return, I will reimburse you for any extra expense you may have.'

"Which of these three do you think was a neighbor to the man who fell into the hands of robbers?"

The expert in the law replied, "The one who had mercy on him."

Jesus told him, "Go and do likewise."

Luke 10:25-37
Your neighbor isn't just the nice guy who lives next door in your gated community or your rural predominately white town. You neighors are the Black people who are living in fear every day for their lives.
I post this because I am a teacher with more than 753 kids. Some of them are Black and I am afraid for them.
I want them to be safe.
I want them to have the same opportunities as my White kids.
I want them to live longer than me.
If you are willing to learn about what is going on, I suggest reading The Hate U Give by Angie Thomas or All American Boys by Jason Reynolds. You can also read How to be an Antiracist by Ibram X. Kendi.
If you are also an ELA teacher, I have also created a resource that includes several books, articles, and websites you can read to learn how to be antiracist in your classroom. You can download it here: