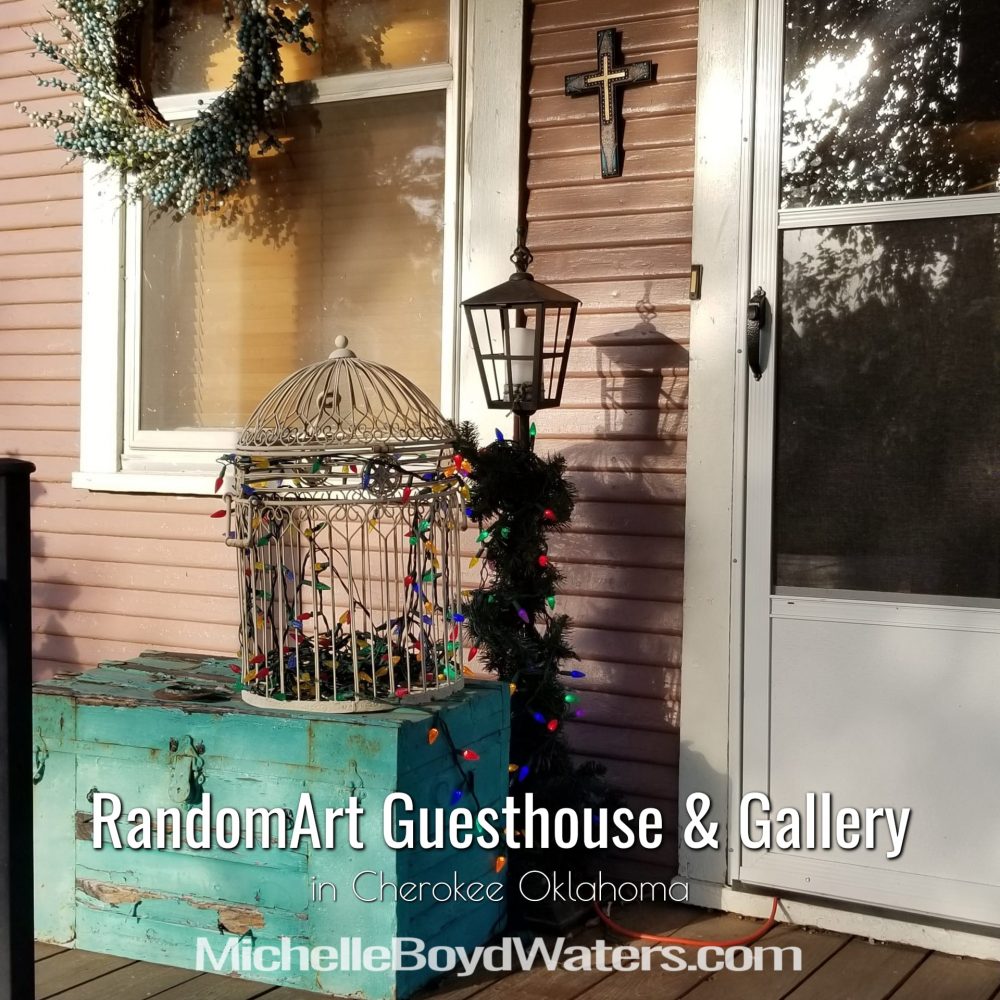 Considering visiting the Great Salt Plains? Maybe you want to spend an afternoon hiking at the Gloss Mountains? Or perhaps you've prefer to visit a few museums in the Alva area? Whatever you prefer, I know of an amazing little bed and breakfast that is close by, but off the beaten path just down the road in Cherokee.
I didn't travel to Cherokee for a vacation — instead, my friend and fellow educator traveled with me to present a grammar workshop at the local high school. The English department head found us this wonderful AirBnB guesthouse run by a sweet lady, and I fell in love with it the minute I walked through the door. You can see why.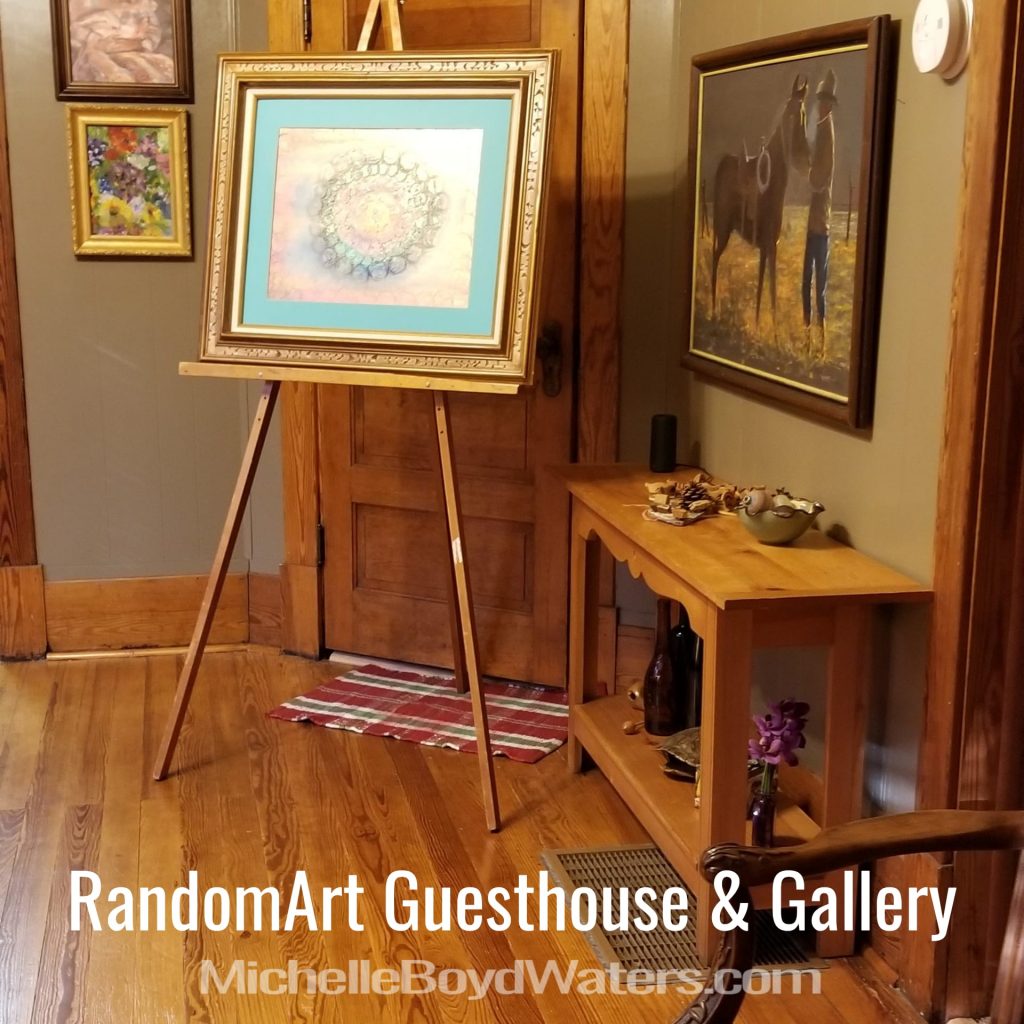 RandomArt Guesthouse and Gallery is an adorable cottage featuring artwork created and curated by Margaret, the owner. It includes wonderful hardwood floors inside and gardens outside. You really just have to look at the pictures yourself. Then follow her Facebook page.