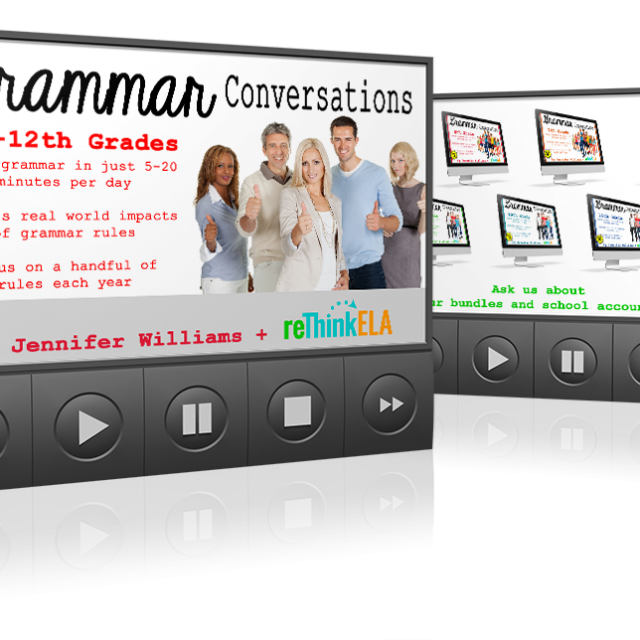 Teacher Favorite!
Publisher:

reThink ELA LLC

Editor:

Michelle Waters and Jennifer Williams
Click here to learn more
Teaching Grammar Doesn't Work
One of my best writers, a student with stories to tell and an ear for parallel structure, emotionally relevant details, and surprise endings, sat next to me one day at a table in my room as he worked on revising an essay I would later publish in the reThink ELA Social Justice Writing Project. As we talked about his history with writing, he told me he never thought writing was something he could do because he forgets to capitalize, can't spell very well, and doesn't know how to use a semicolon.
Yet I know his previous teachers taught grammar extensively through programs such as Shurley Grammar, our school's textbooks, and tons of worksheets.
And he's not alone. Every year, I (and teachers across the country) have students show up in class who write without obvious punctuation, sentence construction, or capitalization skills. Some of them can't remember what a noun or verb is. Many of them are over it. They don't care.